Prevent dental disease and teeth loss
Oral and dental care is an integral part to keeping your pet healthy. Oral disease is one of the most frequently diagnosed health problems in our pets. According to the American Veterinary Dental Society, 80% of dogs and 70% of cats show signs of oral disease by age 3! If your pet has changes in eating or chewing, dropping food from the mouth, bad breath, excessive drooling or loose or discolored teeth it's time for a dental examination.
Hampden Veterinary Clinic encourages comprehensive oral health care. This includes annual to biannual assessment of oral health, daily maintenance preventative care and therapeutic medical treatment and prophylactic cleaning.
Learn more about our pet dental care services: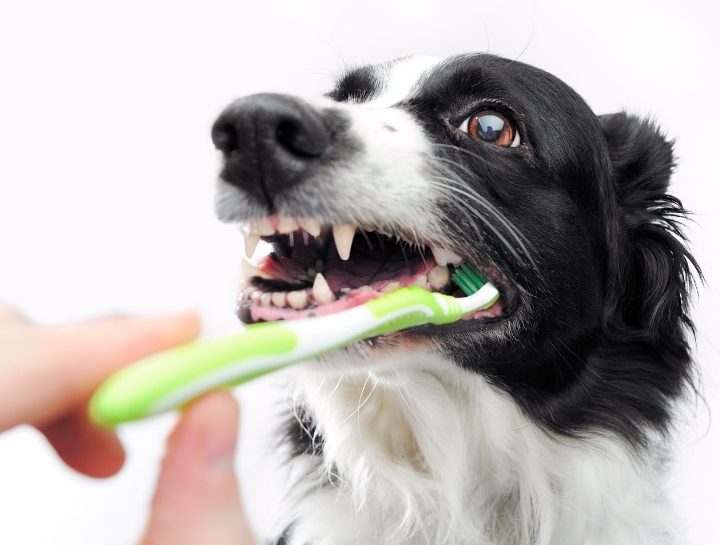 Routine dental care matters.
Pet tooth fractures and dental disease care.